27/07/2011
Alexander McQueen's will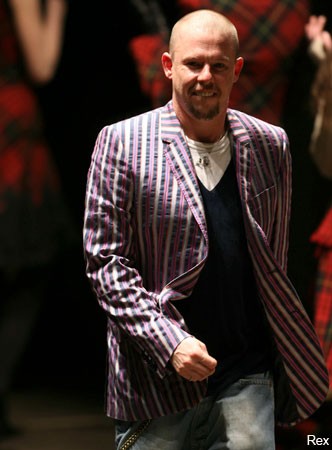 Alexander McQueen's will was made public yesterday revealing where and to whom the late British designer wished to bequeath his £16,036,500 estate.

The majority was left to a number of charities, in particular McQueen gave £100,000 each to The Terrence Higgins Trust, Battersea Dogs and Cats Home, the London Buddhist Centre and the Blue Cross sick animal centre in Oxfordshire. His love for his dogs was reflected in the £50,000 he put in a trust fund asking for Minter, Juice andCallum to be looked after for the rest of their lives.

Alexander also left £50,000 to each of his two housekeepers, Marlene and Cesar Garcia, for their 'long and faithful service'. It was Mr Garcia who made the grim discovery of the designer's body following his tragic suicide. £50,000 was bequeathed to his godson and each of his nieces and nephews, and £250,000 to each of his three sisters and two brothers.

The remainder of his estate was left in a trust for his own Sarabande charity, which shares a name with his S/S'07 collection. McQueen asked the charity to use this money to fund bursaries or grants for students at London'sCentral St Martin's College of Art and Design, where of course, he studied himself.