30/06/2009
a day in the life of: jen brill, photo agent/girl-about-downtown
October 1, 2008 8:43 am
Monday, September 29

8 a.m.

Wake up, order coffee, shower, dress. I'm in Paris for the opening of a group show I've co-curated with Aaron Bondaroff at Colette. Aaron, who's sharing his 300-square-foot room with about five other people, is still asleep. I wake them up to ask for an adapter for my cell phone (yikes). I can barely keep my eyes open after a mixture of a late-night at Le Baron and jet lag.


10 a.m.

I arrive at Colette to meet with Sarah Lerfel and to finish installing the show. Things look amazing. The first piece that you see when you walk in is Jim Goldberg's Confiscated Objects, from his book Raised by Wolves. The print is gorgeous ! It's one of my favorite pieces in the show and I'm thrilled that he's given it to us to exhibit. Hanna Liden, Leigh Ledare, Kon Trubkovich, Adam McEwen, Rita Ackermann, Richard Kern, Dash Snow, Dan Colen, Aurel Schmidt, Jack Pierson, and Neck Face are some of the 30 artists in the show.


11 a.m.

Aaron is still sleeping.


2:30 p.m.

We finish up at the shop and I walk to Café Flore to meet friends for a snack. No cabs (go figure), so I have no choice but to walk. I bump into a French friend on a motorcycle who I hope is going to offer me a ride to the Boulevard Saint-Germain—but he doesn't, so I keep walking. I pass the Hôtel de Crillon, where I see gorgeous women in gorgeous fur coats. Only in Paris would you see women in fur in 60-degree weather. Très faboo. I'm wearing a T-shirt.


4:15 p.m.

Finish lunch and meet up with a girlfriend to pick up some tights from Fogal. She gets a call from a friend who's with a "nurse" who is giving vitamin B injections (how French). We jump into the car and go to the Plaza Athenée. The nurse has left but she's coming back. We order coffees but I decide to skip the injection and leave.


4:30 p.m.

Aaron finally wakes up.


5:45 p.m.

I'm back at my room and am getting ready for the opening. I'm tired and a bit nervous ! This is the first time I've curated a show and I want everything to be perfect. With my fingers crossed I take a bath and listen to videos on European MTV, including Madonna's "Justify My Love" and "Informer" by Snow.


7 p.m.

We leave for Colette. When we arrive, the shop is packed with people. Leave it to Sarah to attract such a j'adorable crowd! I have a bottle of "420″ water and eat a cookie that reads "I Love New York."


9:30 p.m.

We all pile into a London cab belonging to my friend André, the unofficial prince de Paris, and go to one of his bars, Le Baron, for the show after-party and Purple magazine party.


9:45 p.m.

We arrive at Le Baron. André has ordered pizzas and they arrive "au cheval"—with a fried egg on top. Who knew that Parisians know how to make a pizza?


1 a.m.

We leave to go to Régine's for the secret after-after-party. We spiral down three flights of mirrored glass and arrive to a Guy Bourdin portrait of the gorgeous night-life queen Régine herself ! The discotheque is beautiful and has a dance floor that lights up. We laughed and we cried until it was time to go home.


4:30 a.m.

I hit the sheets.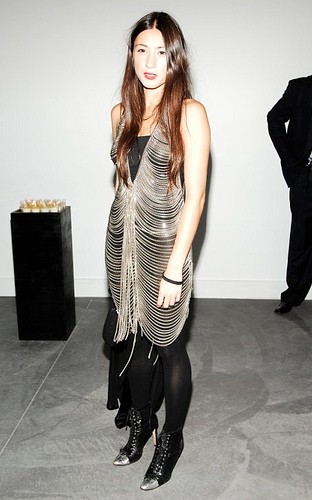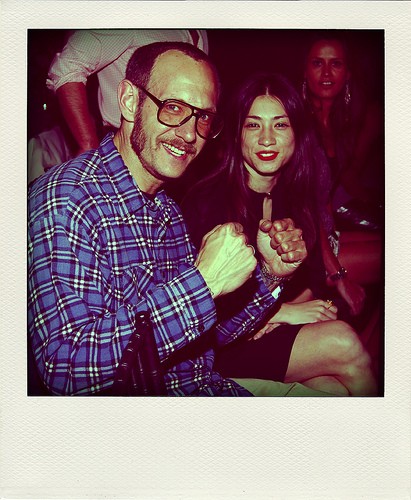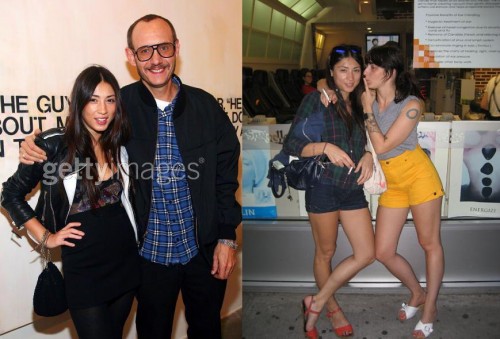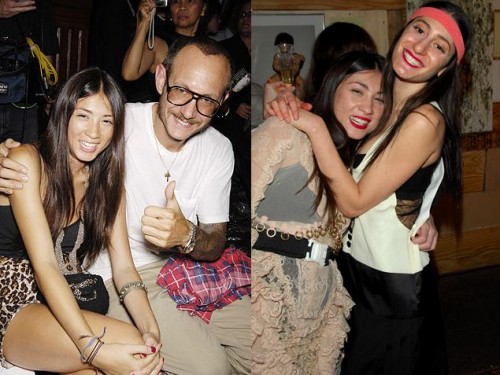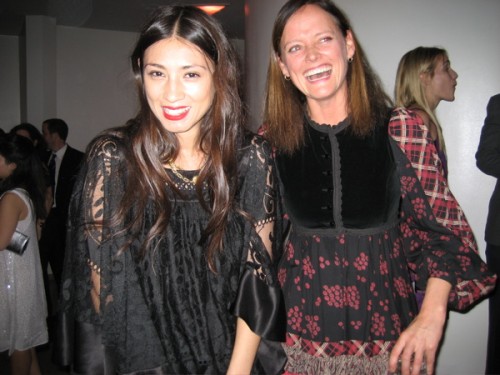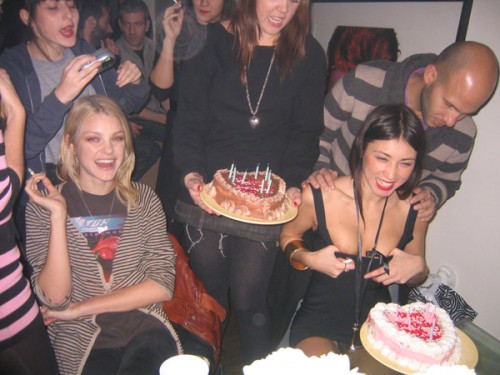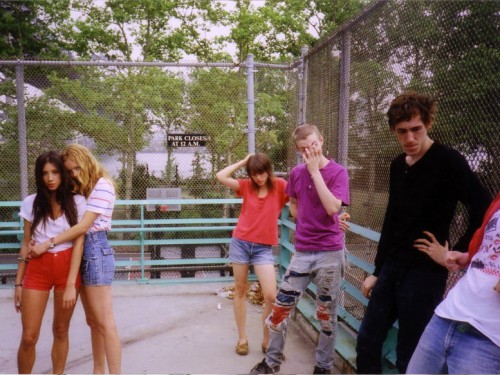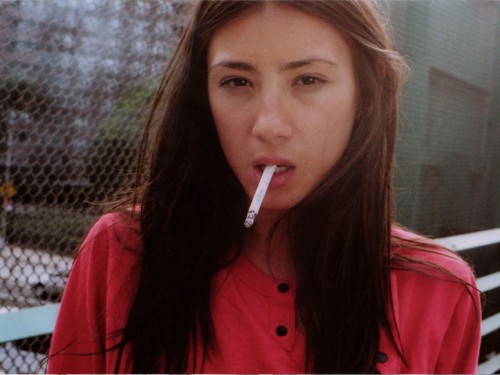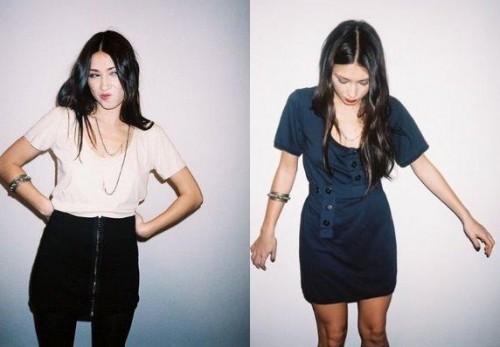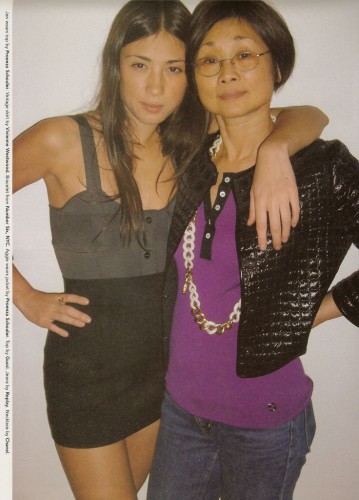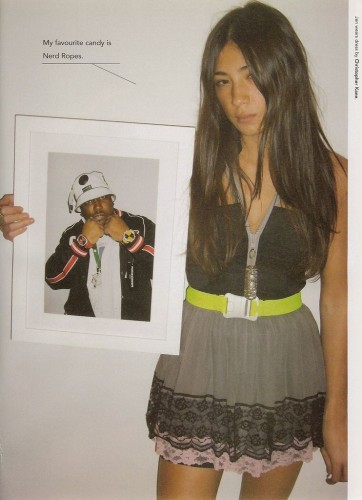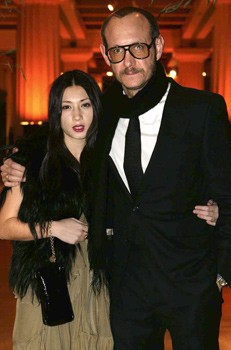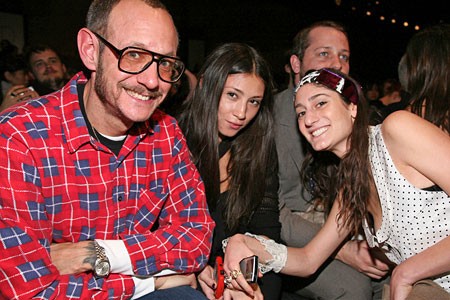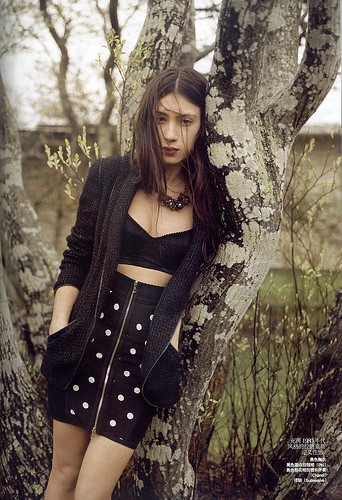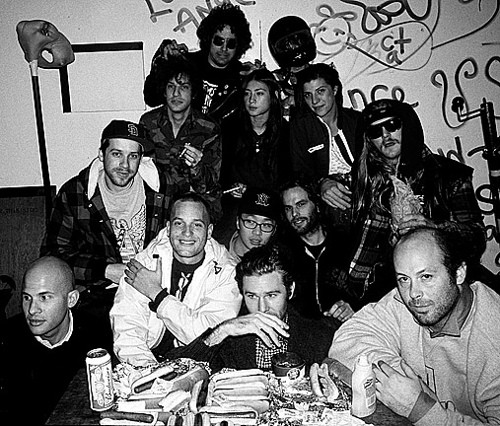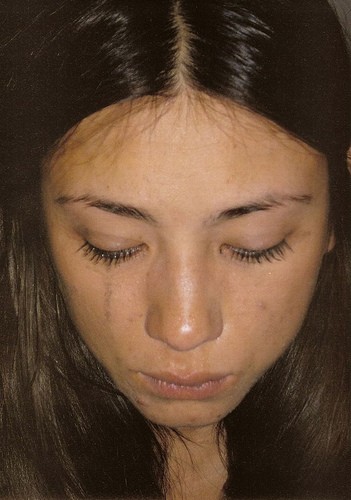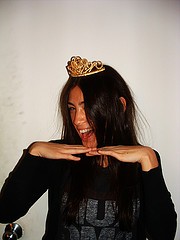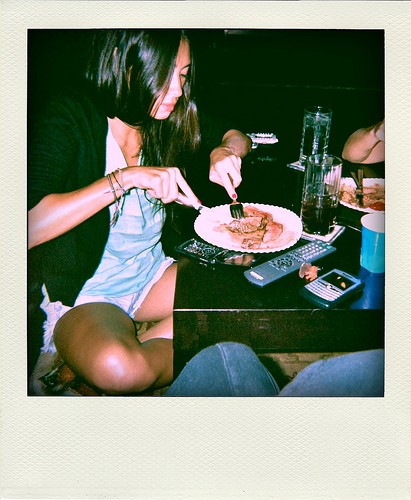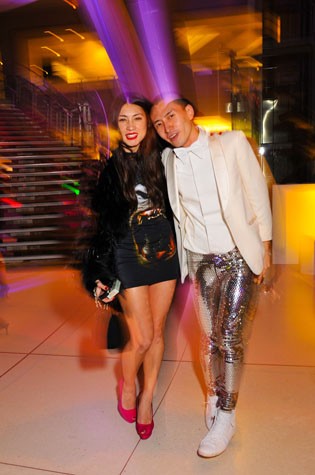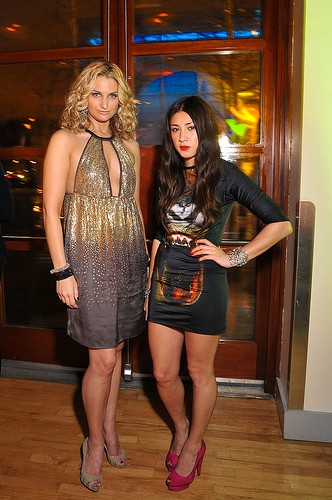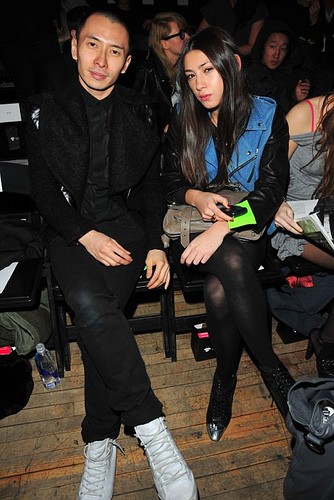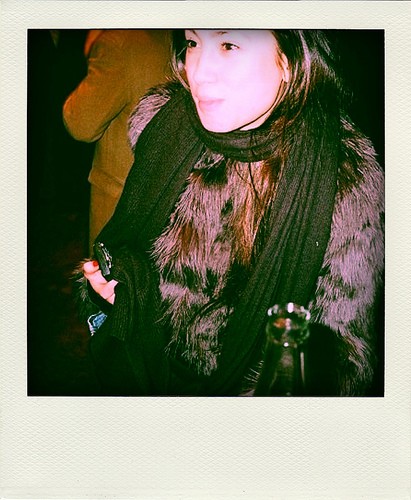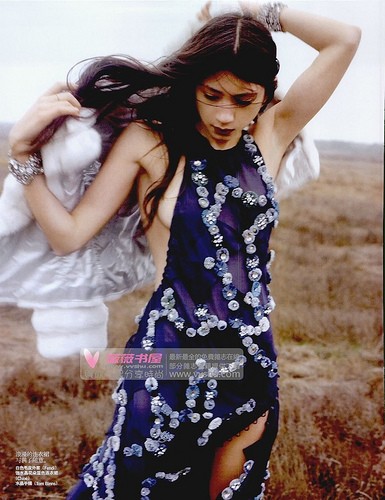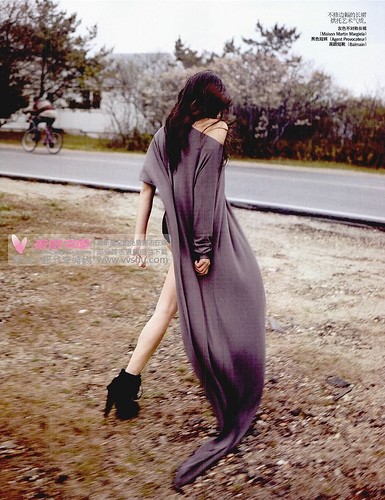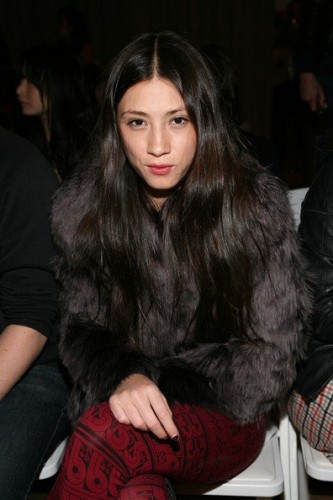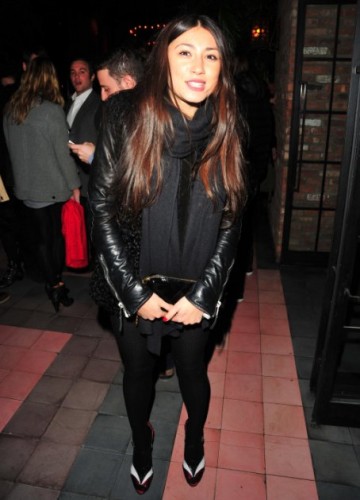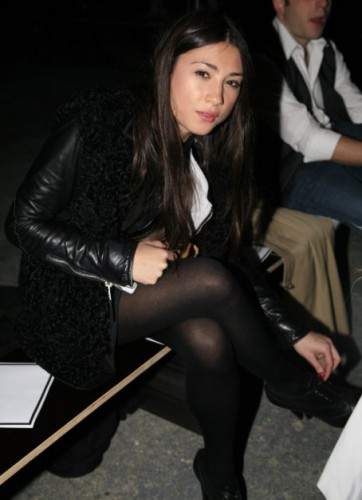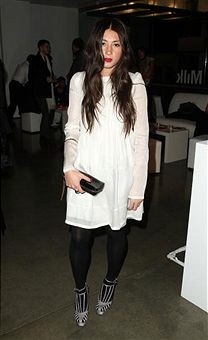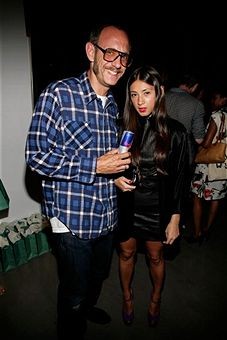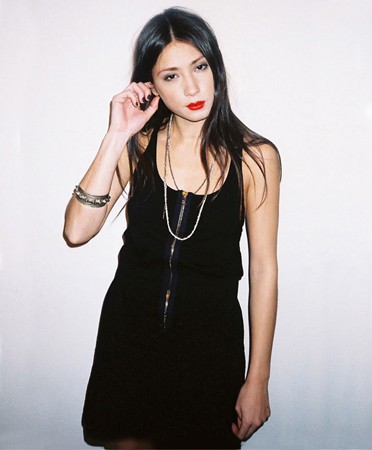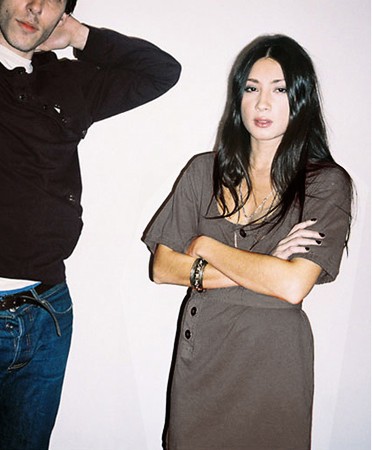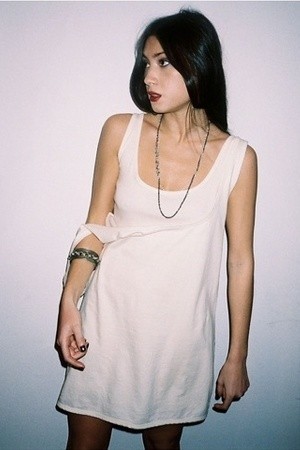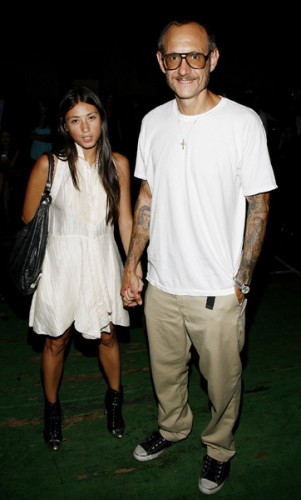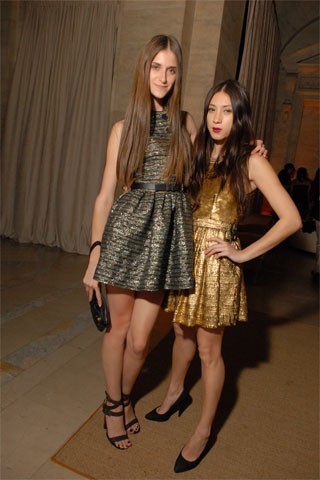 WHO IS JEN BRILL, TERRY RICHARDSON'S PARTNER, WITH A GREAT PERSONALITY AND A SENSE OF FASHION? HERE IS WHAT THIS NEW YORKER IS ABOUT, AND WHY SHE IS SO UNAVOIDABLY TRENDY. AND THEREFORE, SO UNAVOIDABLY JALOUSE.

Who would have thought that meeting Jen Brill would be so easy? No pressure. It was obvious that she would be beautiful. But I had no idea it would be as simple and easy going as chatting about gossip or reality TV, as opposed to taking haute couture. For many, Jen Brill is the "ultimate hipster", fiancée of an artist, and compulsive fashion-addict, always at the front row of fashion shows. A real "indie girl"; this is, a girl who is always ahead of her own time, who listens to musicians we have never even heard of yet, and who has been wearing latex leggings for summer way before Kate Moss even had the idea of doing so. If you tell her that she is the cool chick every girl next door dreams of becoming, she just looks at you with a funny expression meaning "What the fuck?". Jen is just not the type of girl who puts on a show to be photographed for in trashy magazines.

"BEHIND EVERY GREAT MAN, THERE HIDES A WOMAN"
Behind Terry (Richardson) ,there is Jen Brill, a beautiful mixture of Asia and Australia: the best of both worlds as the Americans would say. Indeed, when one mentions Terry Richardson, it is quite frequent that the name of Jen Brill comes up in conversation. It is quite difficult to imagine that Terry Richardson's trashy attitude and lifestyle could be combined with a stable relationship. However, the couple have been together and in love for nearly three years. But hang on just a minute, Jen is far from being a "trophy girlfriend". Jen tells us she has not got one minute to herself; she is a true businesswoman. "Everything goes so fast here if you want to be part of it, you have to be one hundred times better than anybody else, otherwise just forget New York, go live in New Jersey, get married there and have kids," I met her in New York, in July last year, and it was just "mid-year calendar" for her. Like many New Yorkers, she works at the speed of light. After having organised trendy events for the Maritime Hotel, she now works for Fred and Associates, still in marketing, still top of the range. She is awaited for where any "it girl" has already dared to venture, following the example of Chloe Sevigny: a brand of clothing. "Very few people know this, but not so long ago, I tried to set up a lingerie brand that I called Tinsley. One of my friends has a brand I love, Sophomore, and she knows her shit. From afar, it seems easy, but in reality it is a lot of hard work, so I dropped it. Anyway, I am rubbish at drawing." When you hear her speak, it is quite difficult to imagine Jen used to be trouble. She attended schools in the Upper East Side and was even part of the "Prep School Gangsters", which was literally a public school gang. They were rich kids who got thrown out of all the good schools in the city and were the desperation of their parents because all they ever did was spend money, take drugs and never do anything productive. "I went to Dwight for High school. They used to say we were white kids getting high together. When I look back, it is not something I am proud of. I don't drink and I don't do any drugs at all, so you can imagine that I don't really want to be associated with that anymore." Jen managed ok though. After high school, she attended Parsons, a very sought-after Design school, where she studied art history, then went to the School of visual arts then to Marymount College. The cream of the crop in the field of art studies. It is not surprising our star is surrounded by so many artists: photographers, writers, designers...

SKINNY JEANS AND YVES SAINT LAURENT HEELS.
"At some stage, you figure it is important to have creative people around yourself. I have a strong personality, I cannot just stay in one place. I need to have energy flowing around me." Besides Jen's well filled up head, one has to admit that Jen is the type of girl who attracts looks and creates lust. There is an exotic and mysterious side to her, which is fascinating for both men and women, making it difficult not to turn around when she walks by. When you watch her come in, perched on her Yves Saint Laurent heels which she discreetly matched with a pair of skinny jeans, her casual manner, as well as her elegance and confidence are remarkable. She however does not notice anything. "I feel at home around Chinatown. I can walk around in tracksuit bottoms and a lousy sweatshirt, I don't pay attention to anybody." But Jen is a charmer, and you can tel. She is not one who follows trends, but she is one who sets them. "People talk to me bout fashion as if it were something of a vital importance. I just like wearing quality goods with a real history behind them." But does she not feel constantly observed, being such a style icon? "New York is very different to Paris. Over there, there is a real fashion capital city feel to it, with big couture houses etc. Here, everything is much more public. You can end up in a magazine one day just for having been well dressed to a party. The next day, somebody else is criticising that same outfit really badly. If you waste time listening to all of this, you will just end up walking round naked to not be criticised." For her, fashion is far from being an addiction: "The only things I am addicted to are coffee and cigarettes," Besides all of this, what about Terry? Does he take pictures of her? Does she like that? "Our intimate moments together are spent far from his camera. I think it is important not to get art and privacy muddled up. There are boundaries not to cross. I can act like a model just for fun, but then again, it is not really my type of thing." Jen has a husky, supersexy voice; with a tone that is so charming it just seems to be the continuation of her beauty. No wonder she is so inspiring.
29/06/2009
24/06/2009
22/06/2009
(GARANCE DORE)